Dairy Cow Milk Maker - 40lbs.
00024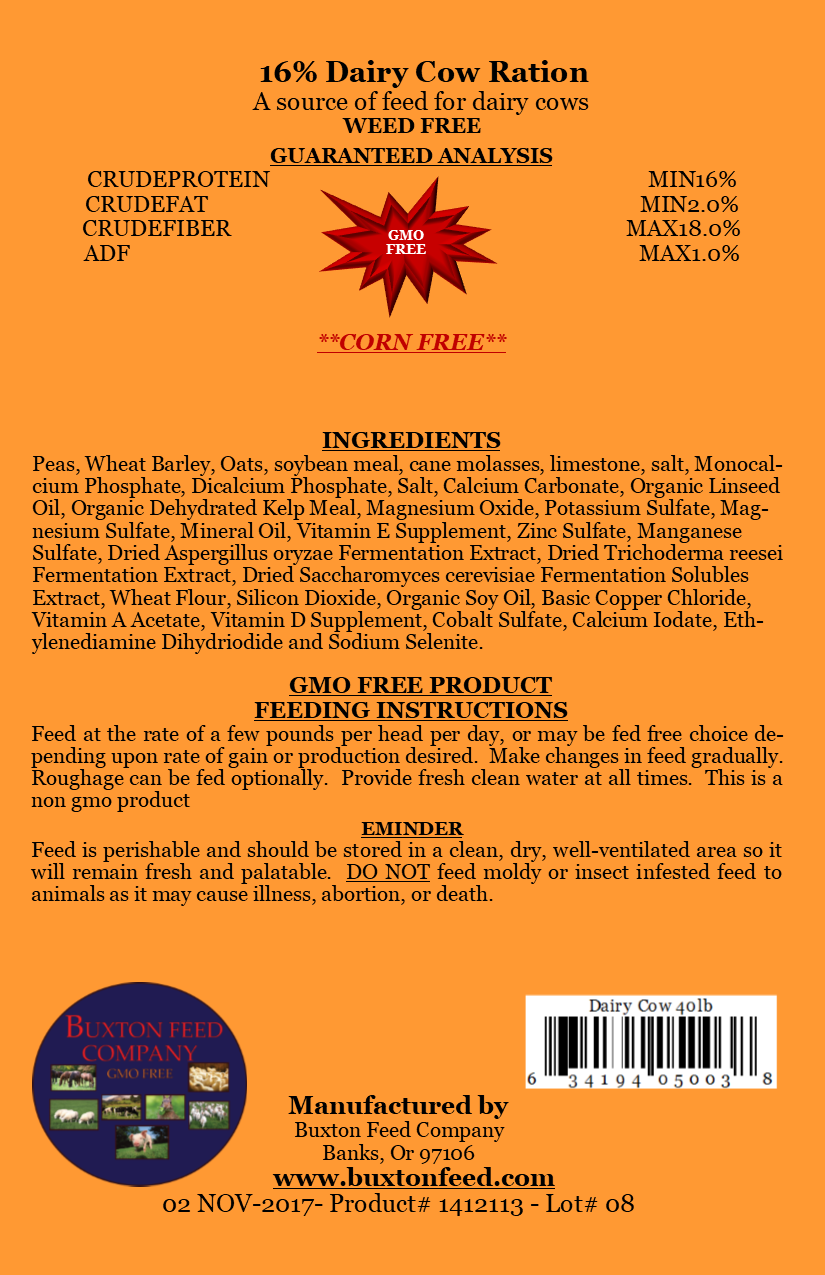 This feed was designed to help dairy animals with producing milk. The ingredients are GMO FREE which is a big plus, and the ration does not contain any corn or corn by products.
The feed starts with whole grains, and considered to be an outstanding feed for dairy cattle.